Pothole repairs and Joint Sealing
Covering Northern and Southern England, and Scotland.
Pot Hole Repair & Patching Solutions
Coupe Line makes repairing pot holes a simple process. The process is broken down into three stages; Plane, Prepare and Patch.
Over banding and Joint Sealing
Our specialist Over banding and Joint Sealing solutions can be used on both asphalt and concrete surfaces.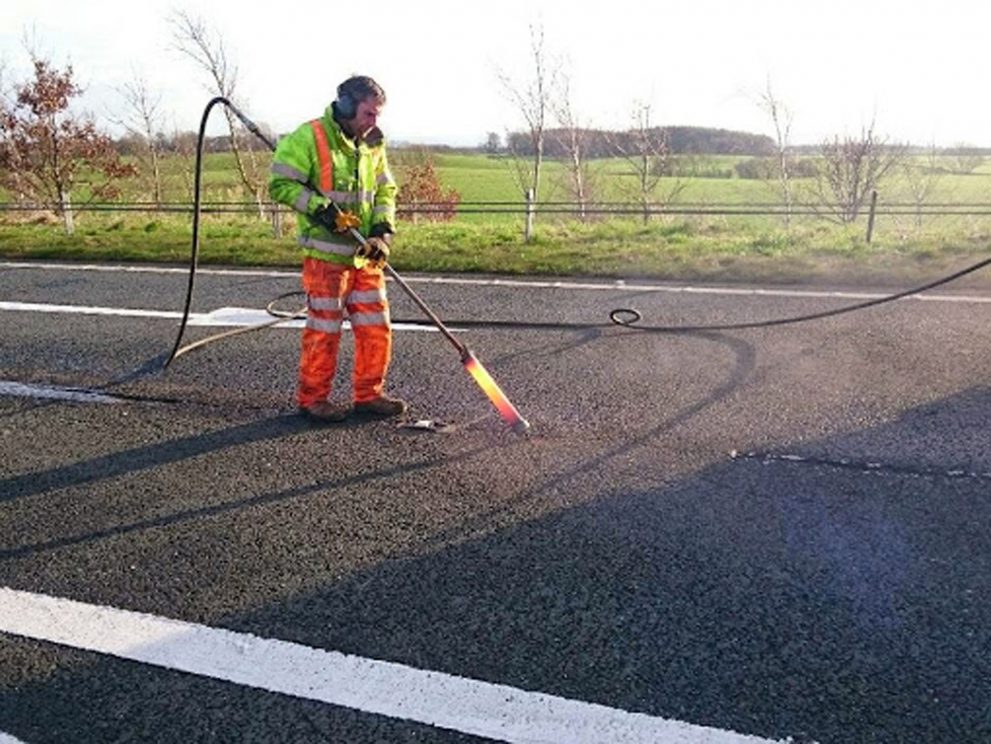 Ensure joint is clean
Using high velocity hot compressed air ensure all cracks are clean and dry, ready to receive hot crack sealant.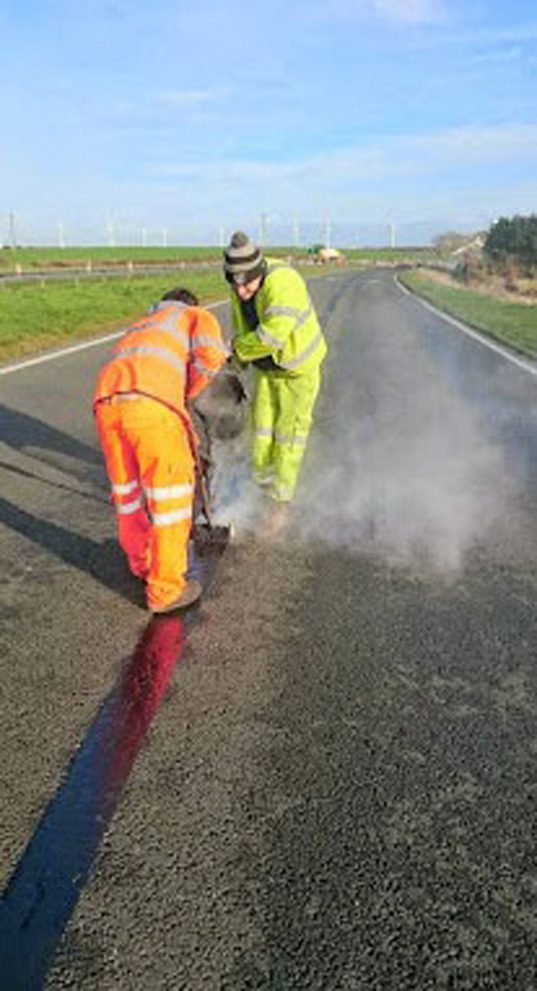 Hand screed crack sealant
Apply specialist hot crack sealant in various widths to suit road conditions, re line as required
Three Advantages to our Overbanding and Joint Sealing
We use a highly durable solution that is resistant to wear
Increase the lifespan of the highway surface
Our skid resistant value (SRV) solution leaves a non-reflective finish
Road Retexturing
Retexturing of road surfaces (including motorways and airport runways) is a high priority to ensure safety standards are maintained.
Our professional road retexturing services ensure public highways are at the highest standard of safety required by the government (and governing bodies) including achieving the standard Skid Resistance Value (SRV) for every type of road surface.
Our experienced team uses an industry-leading and environmentally-friendly hydroblasting process to remove surface layers and retexture the road to a high standard. This also leaves the newly retextured surface with improved skid resistance, drainage and reduced aquaplaning risks.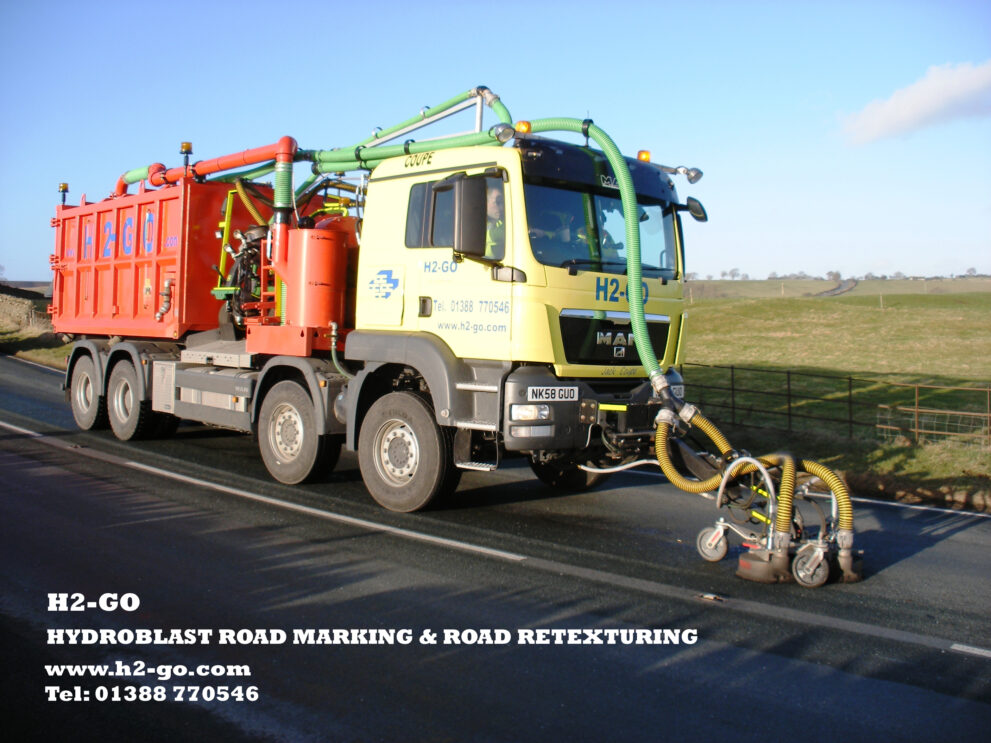 Why Choose Us?
We Visit the Site and Discuss the Options Best for You
We Buy Local and Employ Local Labour
Our team can work on a range of indoor and outdoor surfaces including: roads, airports, playgrounds, car parks and factory flooring.
We strive to use environmentally-friendly materials and techniques whilst still maintaining an efficient and high quality process. For instance, when we are retexturing road surfaces, we use an industry-leading and environmentally-friendly hydroblasting process to remove the road surface.
Of course! We are proud to have over 35 years experience working with local authorities such as Durham County Council and local primary schools.
Yes – our team will visit your site prior to the project starting to fully understand the work that needs to be done. You can book your free site visit online today.
We have two branches of Coupe Line, head office is based in the heart of the North East of England and Coupe Line Southern is based in Hampshire, we operate seasonal depots across the north east of Scotland.
Get a Repairs & Retexturing Quote