Markings
Covering Northern and Southern England, and Scotland.
Road and Car Park Markings
Keep your roads and car parks safe, organised and flowing smoothly with our highly durable, clear markings.
Our specialist team offer a wide variety of road and car park marking services that are in line with health and safety standards. Our team boasts experience with local authorities and private businesses to create a wide range of markings tailored to their needs.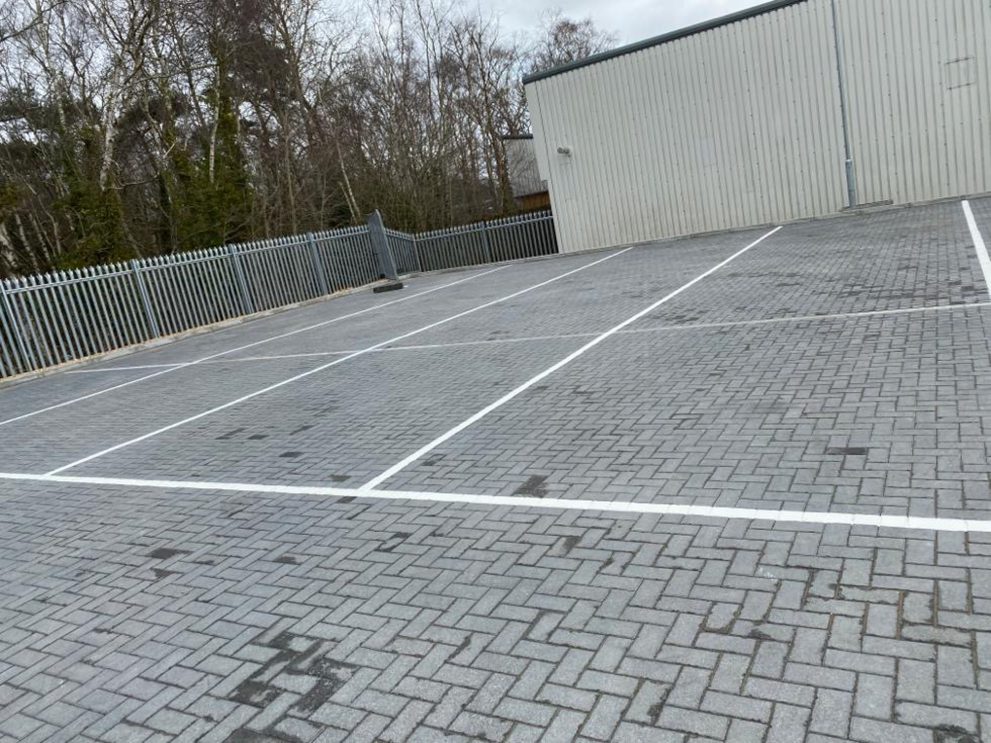 Loading Bay and Car Park Markings (in a range of colours)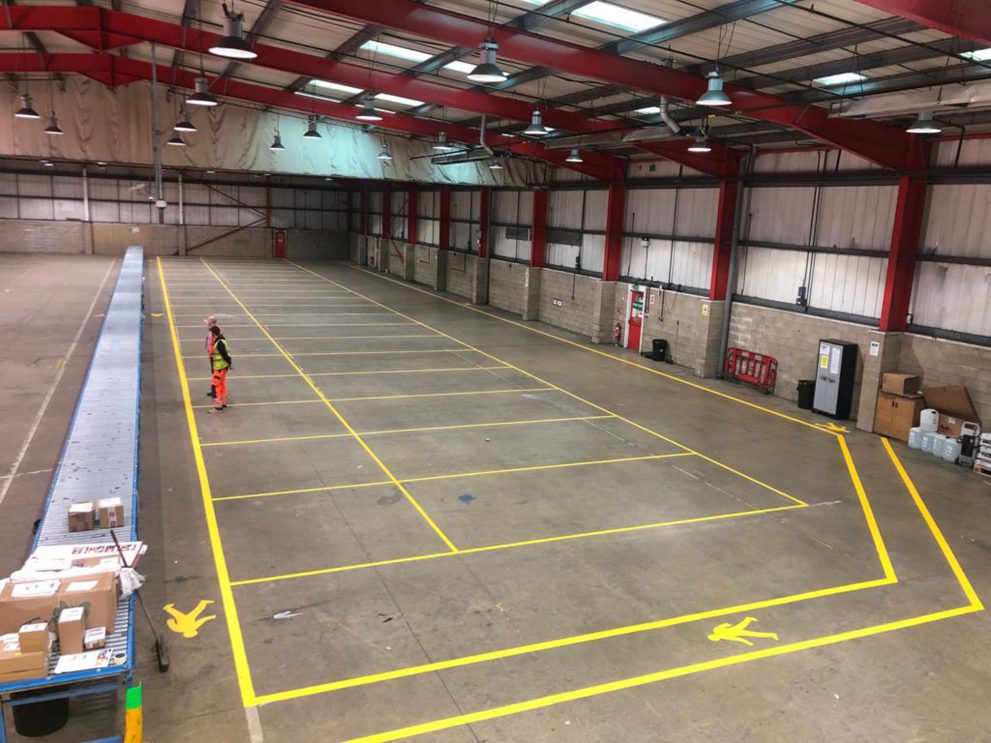 Specialised Bay Markings (including disabled and parent and child)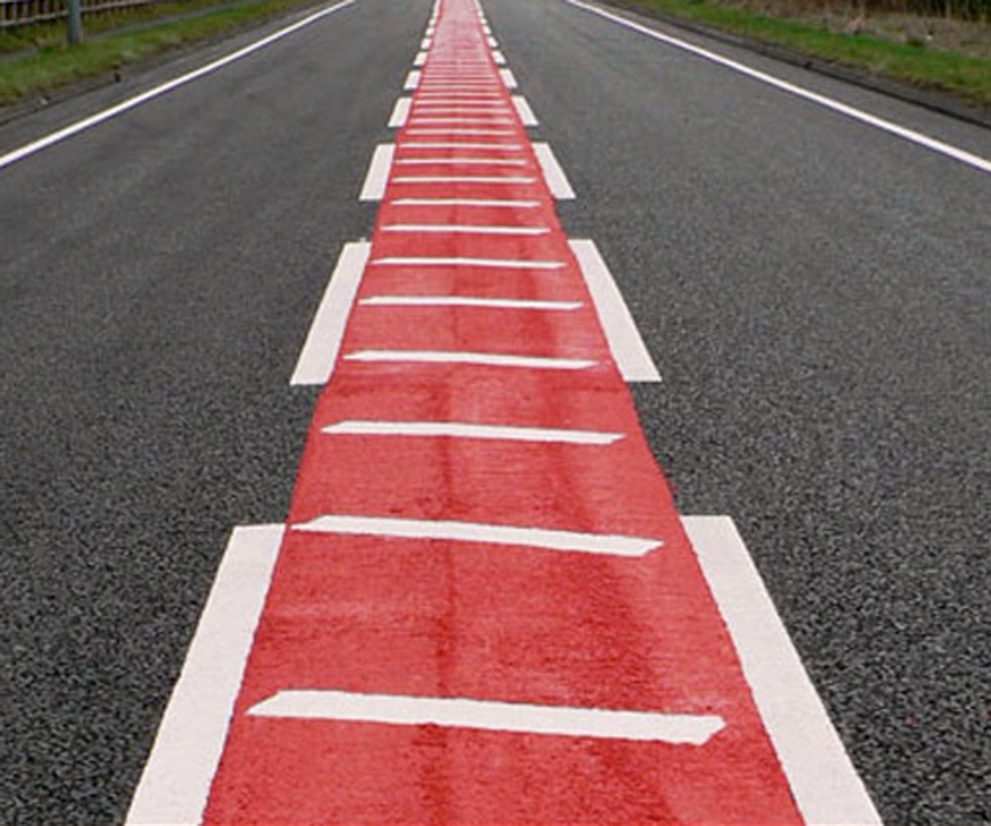 Line Markings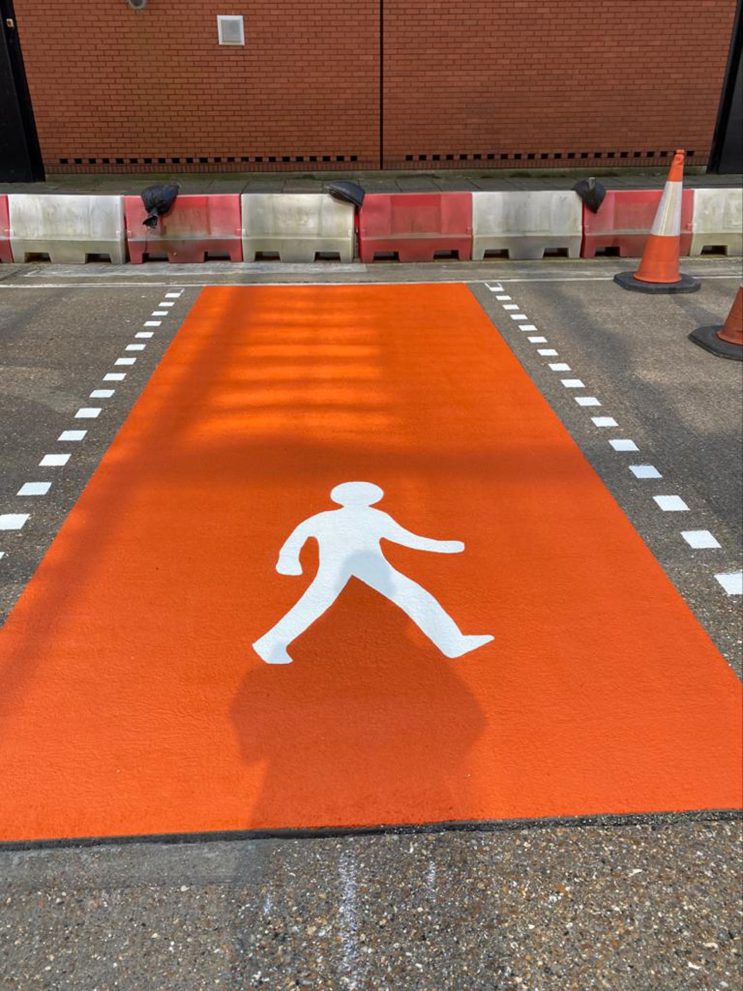 Pedestrian Walkways and Road Crossings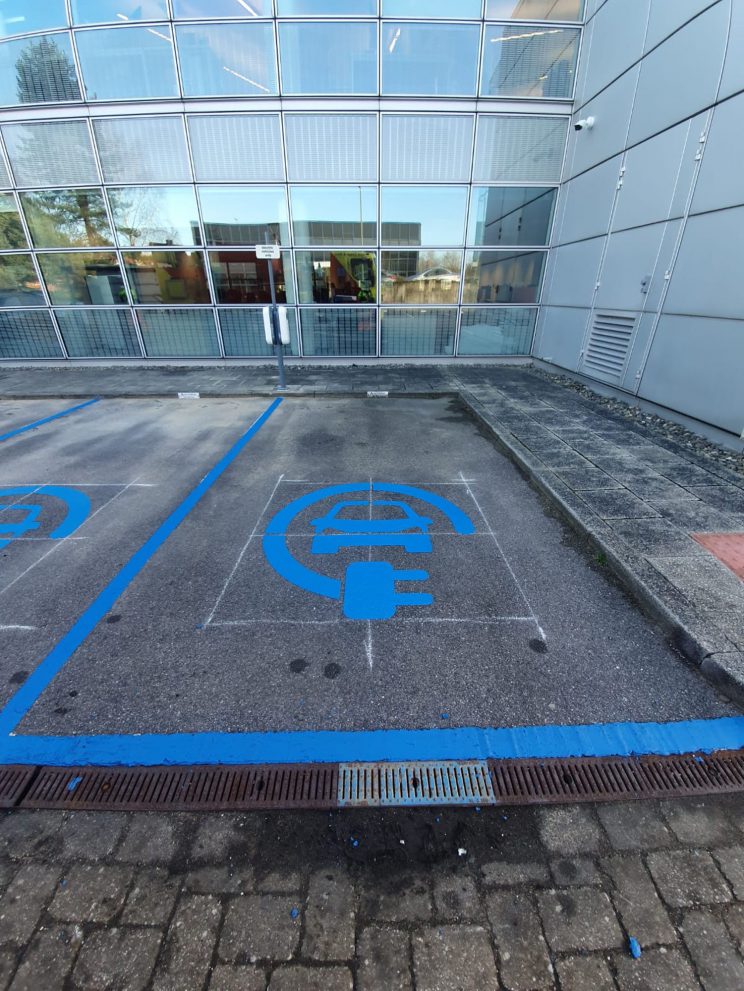 Coloured Surface Coatings and Car Park Painting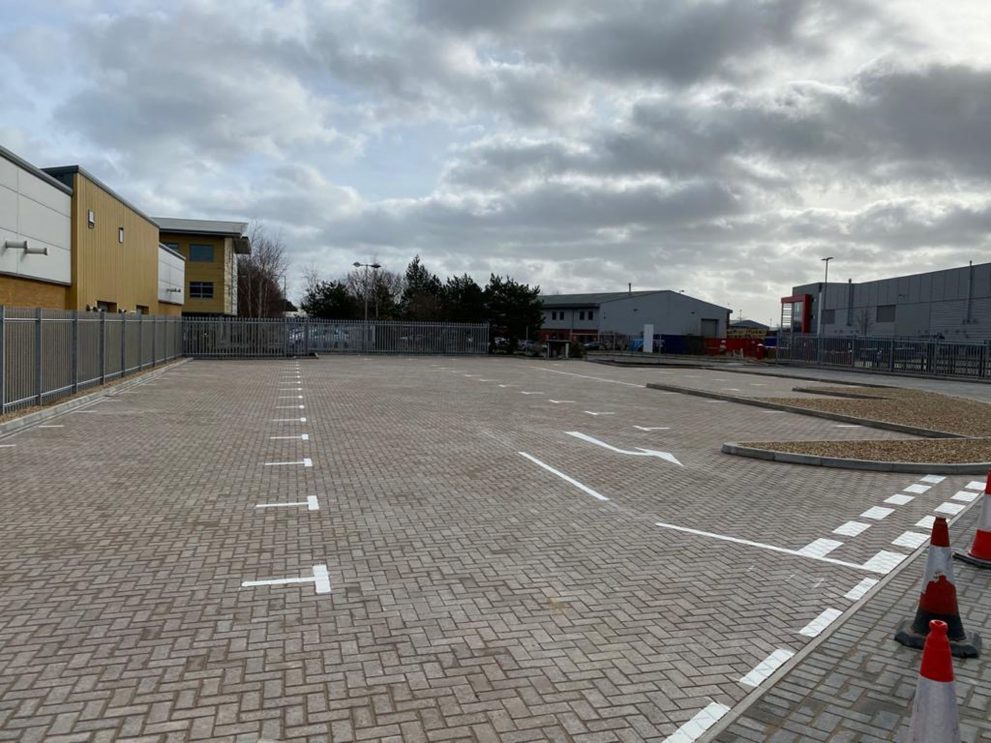 Custom Car Park Graphics and Specialist Designs
Playground and Sports Facility Markings
Make the most of your grounds with vibrant, bespoke markings to create a multifunctional, active and safe area for your children and facility members.
We have a stellar reputation working with local authorities and privately owned sports facilities to create bespoke, colourful markings for their grounds to maximise their space.
Provide endless hours of enjoyment, with our range of educational playground markings.
Supermarket and Factory Markings
No matter the size or complexity of your facility, our highly-skilled team creates bespoke interior and exterior markings to keep your staff working safe and efficiently.
We will visit your facility initially and advise you on optimising your space with practical layouts for vehicles and pedestrians, whilst ensuring the markings are at a high standard and in line with Health and Safety Standards and Legislation.
Our team works efficiently to ensure there is minimal disruption to your workforce whilst the markings are being carried out.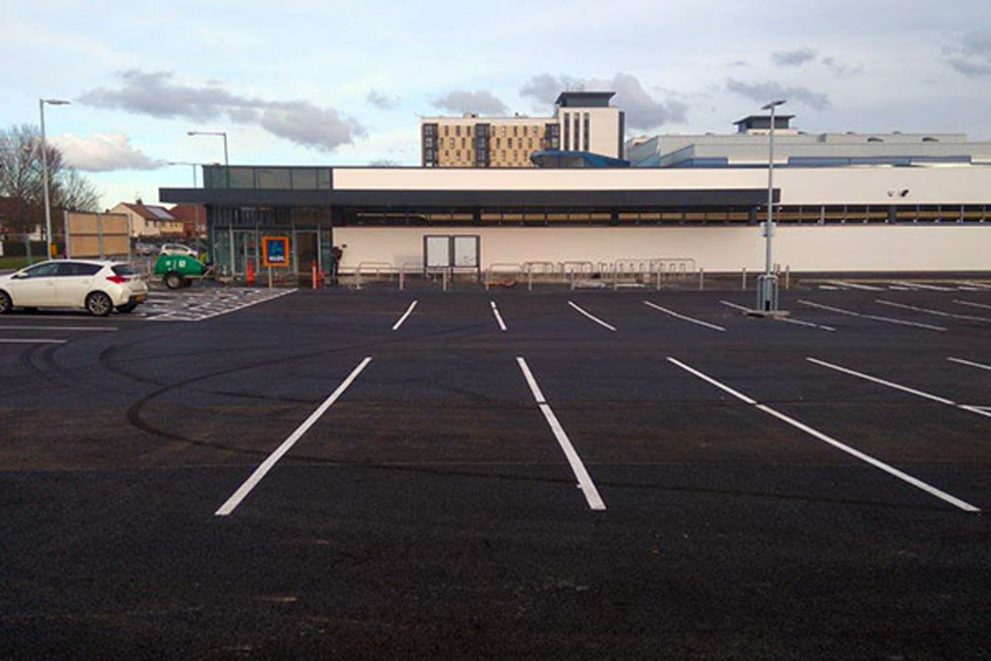 Airfield Markings
Our team has experience working with the Civil Aviation Authority, airport authorities, commercial airports, civilian airports, private airfields,
RAF and the Ministry of Defence on a range of marking and maintenance projects.
We provide a complete range of marking and maintenance services for airfields across the country.
You can also be assured that our team provides maintenance to airfields including:
Line and markings removal
Restoration of damaged surfaces
Refreshing Existing Markings
Refreshing your existing markings can be a cost-effective solution to having your markings replaced.
We provide an efficient, minimal-disruption and environmentally friendly service to give your road markings a much-needed re-touch.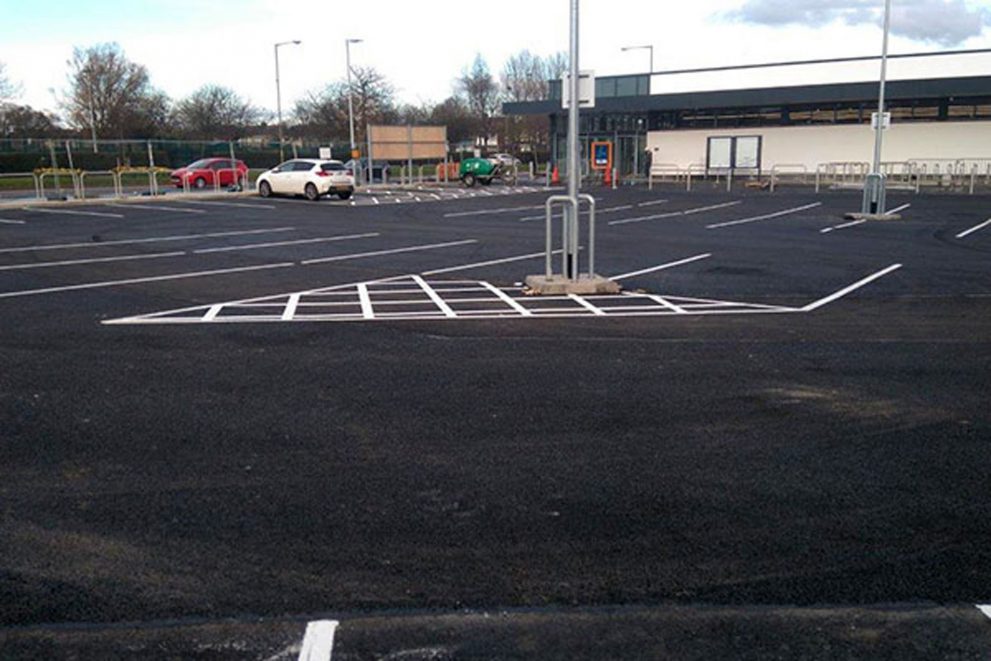 Why Choose Us?
We are the UK's largest independent road marking services contractor
Competitive Pricing & Free Quotations
Flexible work times to suit you
Our team can work on a range of indoor and outdoor surfaces including: roads, airports, playgrounds, car parks and factory flooring.
We strive to use environmentally-friendly materials and techniques whilst still maintaining an efficient and high quality process. For instance, when we are retexturing road surfaces, we use an industry-leading and environmentally-friendly hydroblasting process to remove the road surface.
Of course! We are proud to have over 30 years experience working with local authorities such as Durham County Council and local primary schools.
Yes – our team will visit your site prior to the project starting to fully understand the work that needs to be done. You can book your free site visit online today.
We have two branches of Couple Line. Northern Coupe Line is based in the heart of the North East of England and Southern Coupe Line is based in Hampshire.