Front Street Primary School, Whickham, Gateshead
Project Overview
Our team was tasked with installing new markings for Front Street Primary School's car park as well as new markings for their multi-use sports court. The school needed an efficient car park for staff and visitors to easily park as well as easing congestion around the car park during drop-off and pick-up times. They also wanted to maximise usage of their sports court and wanted different coloured markings to cover a range of sports that the children could participate in whilst in the court.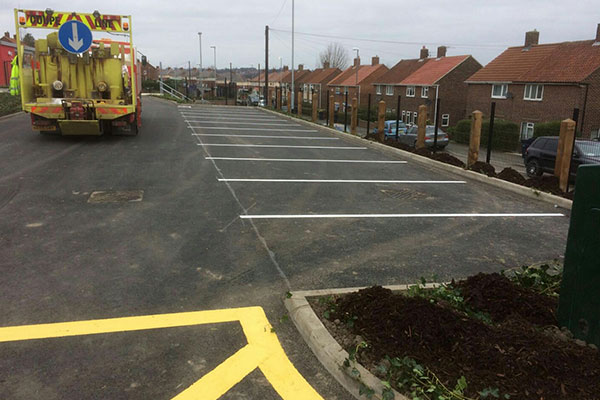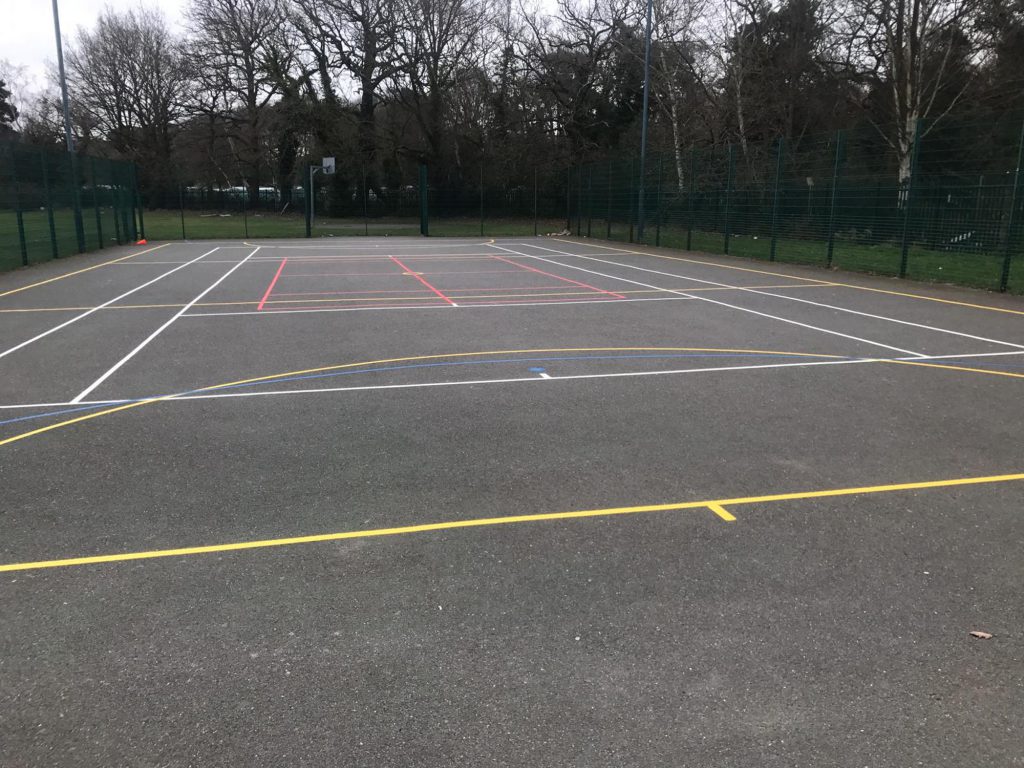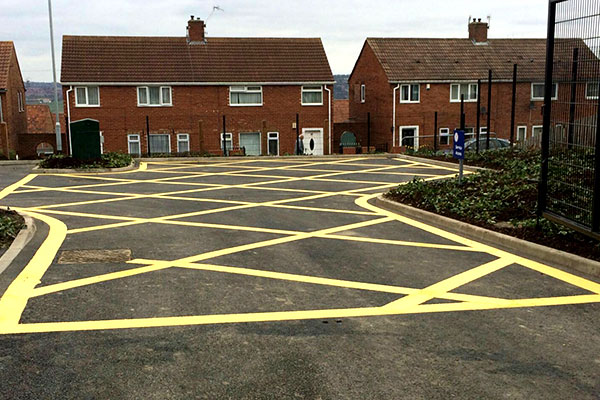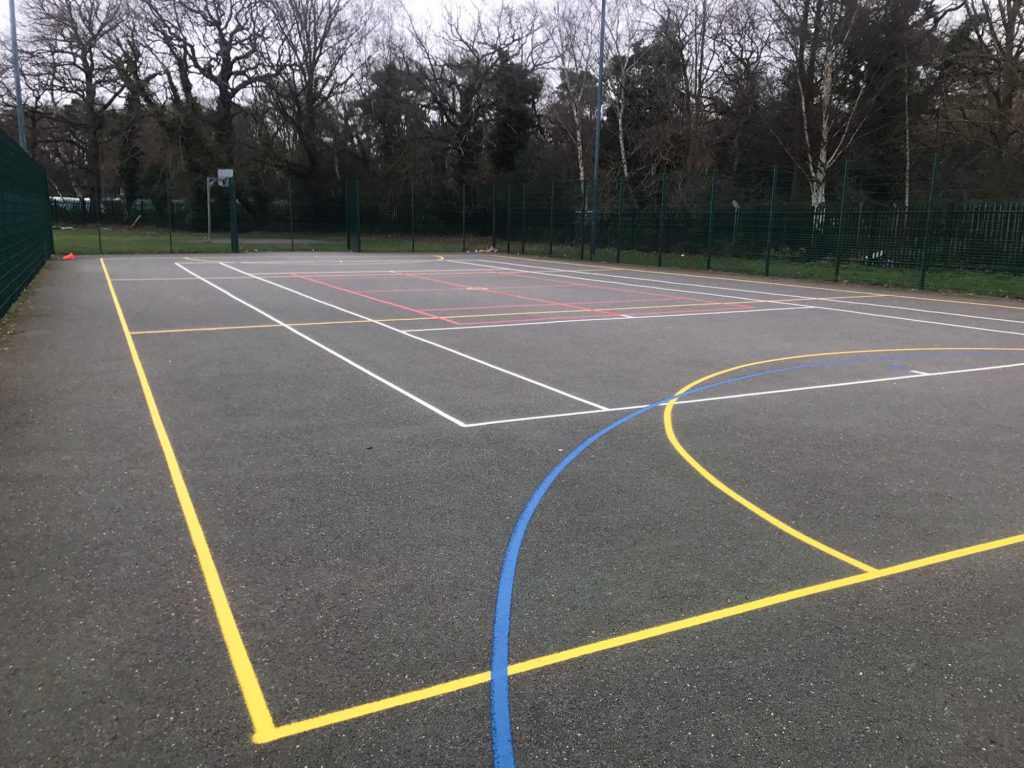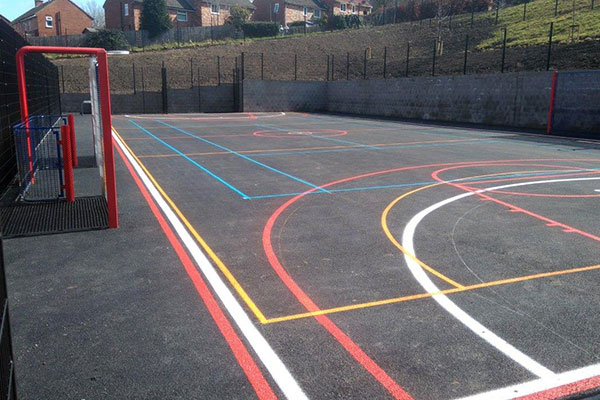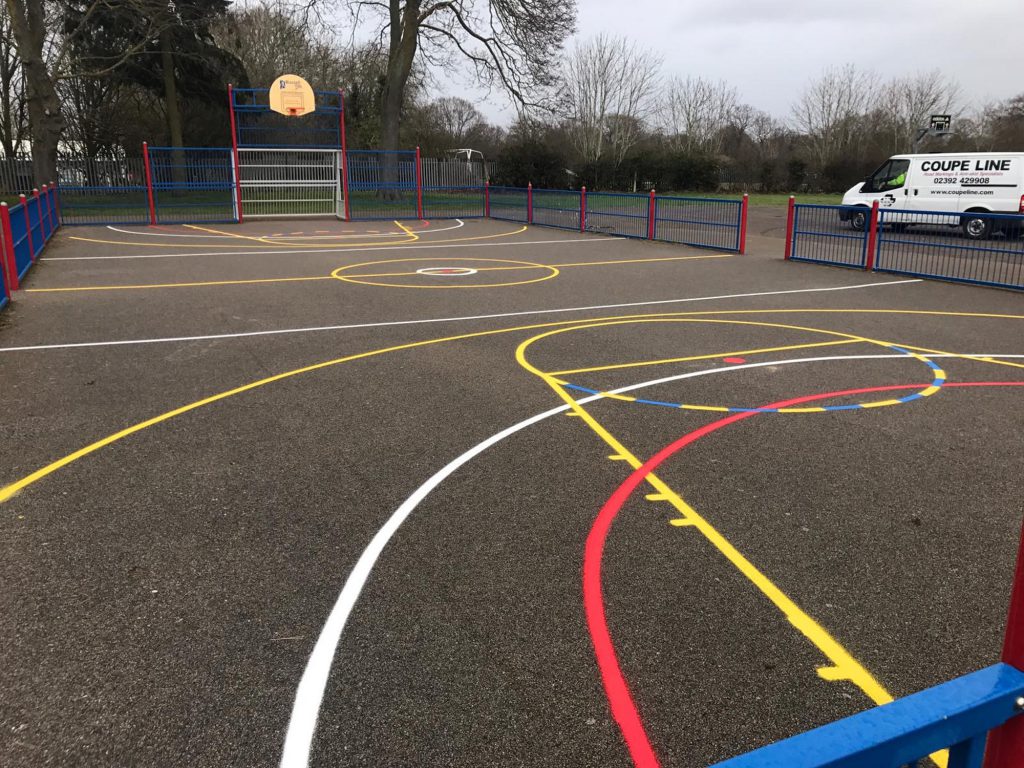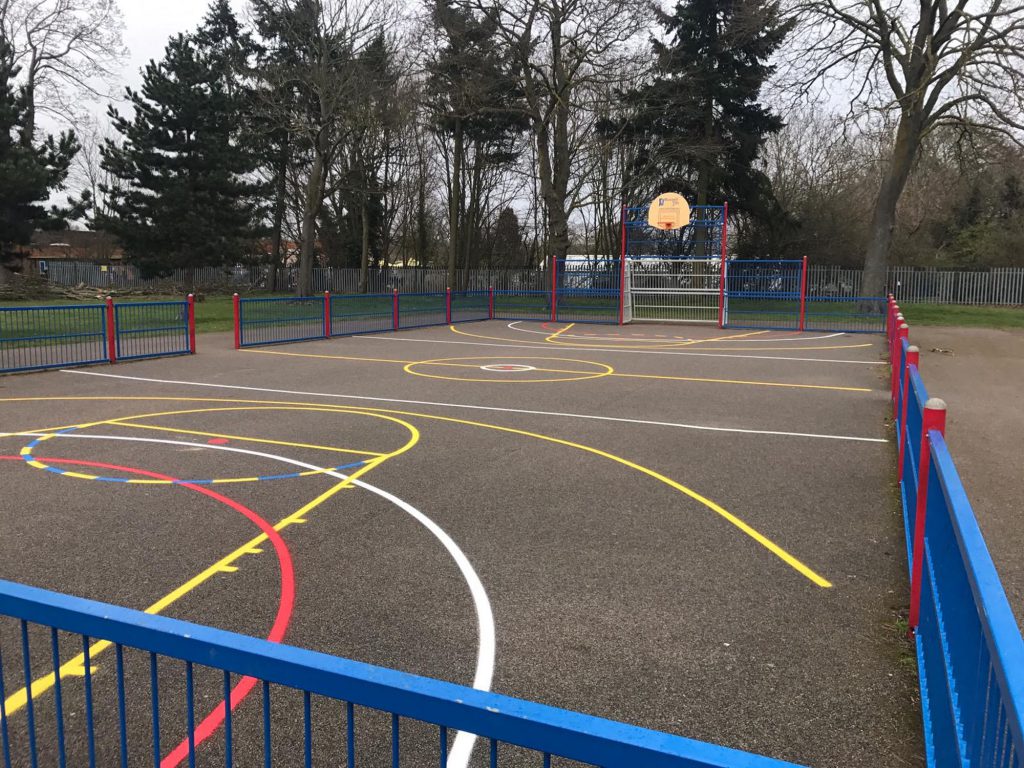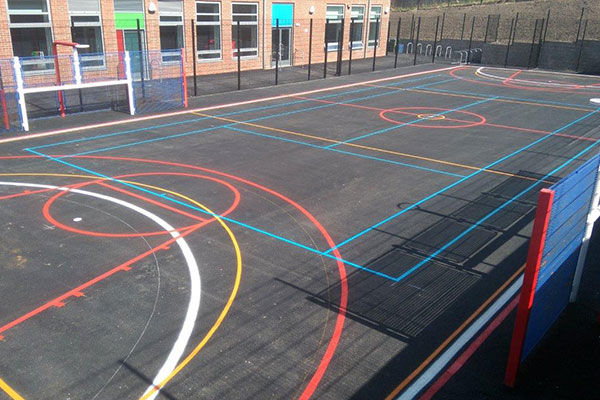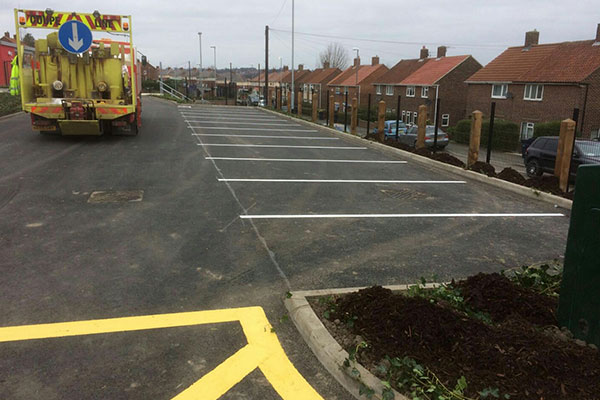 Aim

To create brand new car park markings and new colour-coded markings for the multi-use sports court.

Objective

For the car park, we needed to create standard and disabled parking bays as well as a cross-hatch No Parking area. For the sports court, we needed to organise the colours for the different sports that the pupils would be playing on the court.

How We Did It

Our marking crew installed yellow disable parking, white parking bays and a cross-hatch No Parking area and kept the flow of traffic through the school during peak times in mind when planning the layout. For the sports area, our team created several overlaid sports court designs including: a red basketball court; a white football court; an orange netball court and a blue tennis court. Each court uses a quality anti-slip traffic paint to add another layer of safety to the court when the pupils are using the area.

Results

Our team delivered an efficient and cost-effective solution for Front Street Primary School's car park and multi-use sports area. They now have an efficient car park system and a sports court where the pupils can enjoy a variety of different activities.